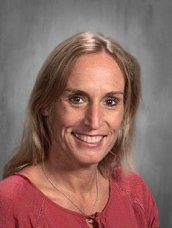 Birgit Zepf
Pastoral Ministry Team Associate
Birgit has been on staff at St. Patrick since August 2019 when she joined Jonna O'Bryan's youth ministry team. In that position, she has been assisting with the planning and execution of youth ministry events for both middle and high school, and specifically confirmation preparation, youth ministry after school activities, and the 2022 Guatemala mission trip. In 2021, she took on additional responsibilities supporting the pastoral ministry team in various ways and as of July 2023 is serving as the Pastoral Ministry Team Associate. In this role she will continue her role in Youth Ministry while also supporting the entire pastoral team administratively.
Originally from Germany, Birgit holds a Masters in Sports Media and Communication from the German Sport University of Cologne, and a Ph.D. in Sports Administration from Florida State University. Before following the call to ministry, she was working in the sports management field with various elite sporting organizations as well as several Olympic Games, and served as Assistant Professor of Sport Management at Palm Beach Atlantic University in West Palm Beach for a couple of years. In addition to her work at St. Patrick Birgit has developed a mental/spiritual coaching program for youth and young adults and has been mentoring youth and young adults in the community, including some St. Patrick athletes. She has also been actively involved in various projects with the Louisville refugee and immigrant community for the past three years.
Birgit's heart is to share what God has done in her heart and life with those around her, especially women and the next generation. She is an active parishioner of St. Patrick and in her free time enjoys spending time with her two kitties, as well as time outdoors at the pool, the beach, hiking or running. Birgit loves traveling, especially to see her family back home (in Europe), and learning other cultures and languages.