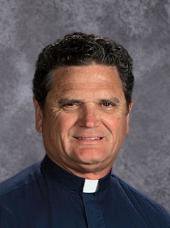 Dcn. Greg Gitschier
Permanent Deacon
A native of Louisville, Greg Gitschier was a proud member of the U.S. Secret Service for over twenty-one years. Prior to this, he was a Police Officer for six years in Louisville. He served in numerous assignments as a bodyguard and criminal investigator and was assigned full time to protect President Ronald Reagan and his family as well as temporary assigned to all the Presidents since President Nixon.
Gitschier was ordained a Deacon in the Roman Catholic Church August 2010 and is serving as a Louisville Police Department Chaplain. With apologetics as his passion, Gitschier is a defender of the Catholic faith.
Our "Sneaking Deacon" is currently a much requested speaker for all age groups both in and outside his home state of Kentucky.