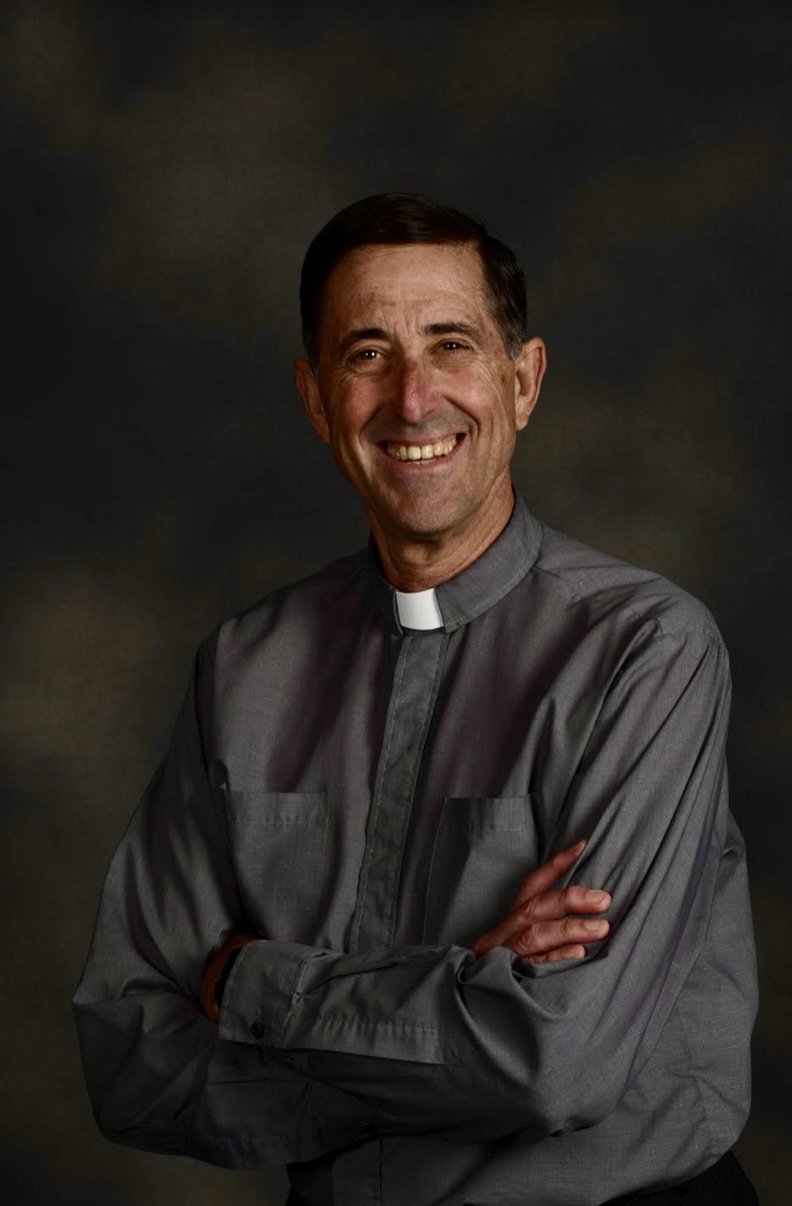 Deacon Mark Rougeux, D. Min.
Permanent Deacon
Deacon Mark was raised in Louisville, graduating from St. Gabriel and St. Xavier High School. He earned a business degree at UK and an MBA from North Carolina before embarking on a career in commercial real estate development, ending up as a partner in Duke Realty Corp. of Indianapolis.
In 1987 Deacon Mark left the business world and became involved in ministry in Washington, DC. While there, he earned his MA in Theology from Catholic University of America. Upon his return to Louisville, he taught theology at St. Xavier and Bellarmine University. In 2014 he received his Doctor of Ministry degree from Catholic U.
Deacon Mark Rougeux was ordained a Deacon in the Roman Catholic Church in 2008.
Deacon Mark has been a catechist in RCIA programs for over 20 years, and was director of St. Patrick's RCIA program for 13 years. Deacon Mark is a member of the Board of Overseers of St. Meinrad Seminary and School of Theology and serves on the Board of Trustees as well. He is also a member of the Board of Directors of the Lonergan Institute in Washington, DC. He serves as an instructor in the Permanent Deacon Formation Program of St. Meinrad School of Theology and fir the Archdiocese of Louisville. He serves as the Executive Director for the Archdiocese of Louisville's "Mass of the Air" television program. Deacon Mark is also a member of the Candidate Assessment team at the St. Luke Center in Louisville, which assesses candidates for the priesthood, religious life, and the permanent diaconate for dioceses all over the US. HE also works Fridays at the Franciscan Kitchen.
Mark and his wife, Kim, were married in 1974, and have three adult sons, and nine granddaughters.
Ministries and Areas that Deacon Mark Oversees/Serves:
Adult Faith Formation Team
Ministry to the Sick and Homebound