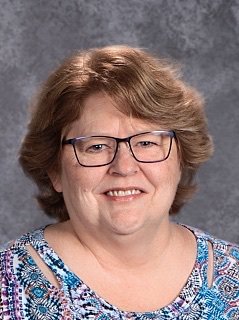 Lori Mehlbauer
Parish Administrative Assistant
Lori joined St. Patrick parish office staff in July 2015. She serves as our facility scheduler, safe environment coordinator and provides other administrative support. Lori was born in Owensboro, Kentucky but grew up in Louisville. She attended St. Edward parish school, Jeffersontown High School and graduated with a BS in Business Administration from the University of Louisville in 1983. Prior to joining St. Patrick, Lori worked 25 years in healthcare physician office administration.
Lori was a catechist in Our Lady of Lourdes religious education program for 10 years and was privileged to share the faith journey of young ones preparing for their First Eucharist celebration. During that time, she attained a certification as Master Catechist and completed the two year Lay Ministry program formerly offered by the Archdiocese.
Lori is a member of St. Edward Parish and enjoys photography, art and crafts and spending time with her family, especially her nieces and nephews.