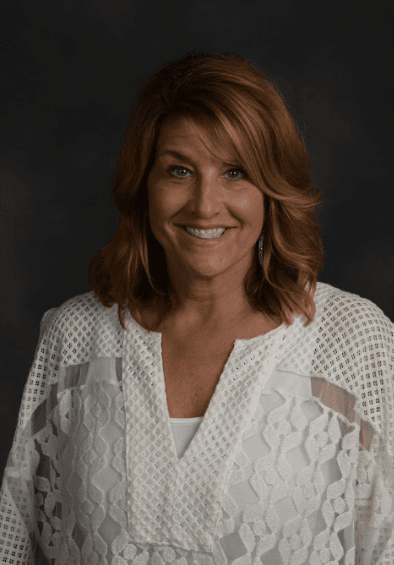 Lynne Marshall
Director of Engagement
Lynne joined the St. Patrick staff in September 2011 as Director of Mission Advancement. This was a newly created position at the time. Her job title changed to Director of Engagement at the end of 2019 to focus on developing and implementing strategies for enhancing parishioner engagement and generosity. This includes mission advancement, stewardship, fundraising, public relations, resource development, and communications.
Lynne was born and raised in Louisville, Kentucky. She grew up at Ascension Catholic Church where she is currently an active member. She attended Sacred Heart Academy and received a B.A. in Marketing from the University of Kentucky. Prior to working at St. Patrick, Lynne worked at GE Appliances in Louisville, Kentucky, in sales, marketing and customer service. She also worked with her husband, John K. Marshall, owner of Champions Baseball Academy, Inc. from 1994 – 2009.
Lynne and her husband, John Marshall, have two sons, Tyler and Brett. John, Tyler and Brett have all played baseball at the University of Kentucky.
Ministries and Areas Lynne Oversees/Serves:
Coordinator of Stewardship
Liaison to New Parishioner Welcome Team
Hospitality
Major Events Ministries