A Ticket For Faith, Friends, & Fun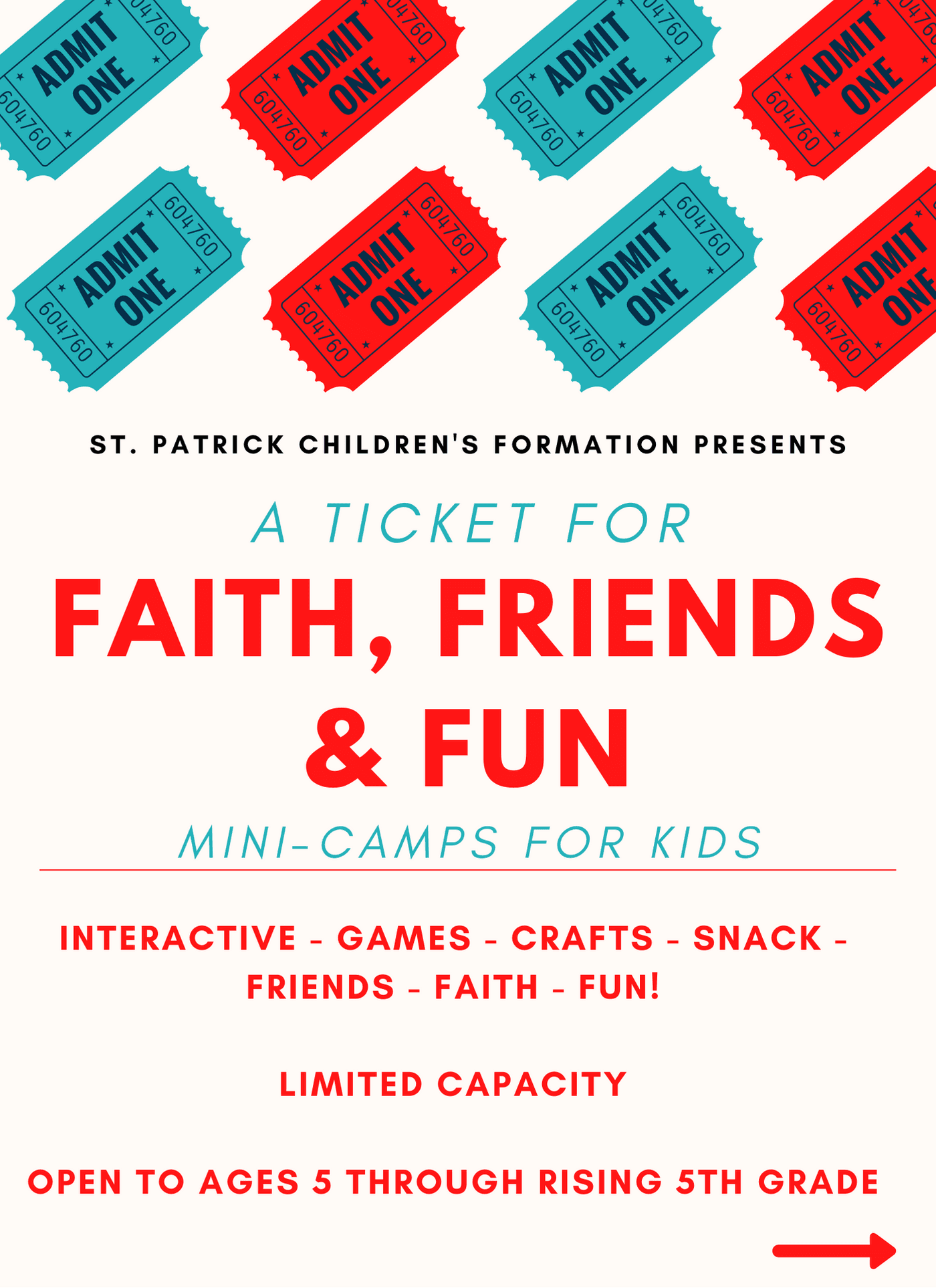 Because of COVID-19 restrictions, we have opted to postpone a large Vacation Bible School gathering. Instead, we are offering four weeks of "mini-camps" for our children. These camps will be flexible for our busy families and will offer children a chance to gather for friends, faith, and fun.
Children ages 5 (campers must be 5 by March 1, 2021) through rising 5th grade (they will begin 5th grade in the upcoming school year) are invited to register. Rising 6th graders through college students are encouraged to help lead the event!
Camps are offered every Tuesday and Thursday from June 1st-June 24th. Tuesdays will offer a.m. camp options; Thursdays will offer p.m. camp options. Camp content will change weekly; therefore, we ask families to register for only one camp per week. Campers can attend one camp or one camp each week, depending on their family's schedule.
June 1 (9:30-11:30am) or June 3 (4:30-6:30pm)
June 8 (9:30-11:30am) or June 10 (4:30-6:30pm)
June 15 (9:30-11:30am) or June 17 (4:30-6:30pm)
June 22 (9:30-11:30am) or June 24 (4:30-6:30pm)
Each camp is limited to no more than TWELVE campers. This will allow us to keep each camper safe and have plenty of space for adult and youth volunteers that are necessary to operate each camp. Volunteer information is listed below.
If you are an adult volunteer who would be interested in volunteering, please reach out to Tammy Kessler, tkessler@stpatlou.org.
Registration is $10 per child, per camp.
Registration occurs between May 12, 2021-May 30, 2021.
Youth Volunteers
In a typical Vacation Bible School, it would take roughly 100 youth volunteers. This year, because of the size of the camp, we need fewer volunteers. Youth volunteers will still be empowered to lead and influence our campers! Service hours can be earned for their time.